About Us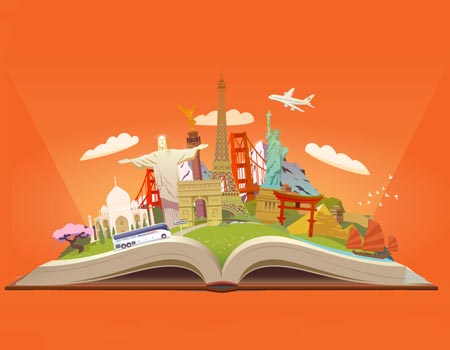 DreamMyTrip Tourism is the most prominent Travel Company in India. We offer a full range of travel-related services both Domestically and Internationally. Our company's goal is to fulfil everyone's desire to travel the world by offering superior services of your choice globally. Your safety is our top priority, and we are available to you 24/7, wherever, at any time. We are providing comprehensive travel related services, which include domestic and international flight ticketing, hotel bookings, holiday's packages, bus ticketing, train ticketing, cab bookings and many more with constant customer assistance.

OBJECTIVE OF THE COMPANY
To promote, stimulate and promote travel to the public.
To work closely with Airlines, other tourism suppliers and relevant government agencies to promote tourism.
To provide top quality consultancy services which maximise clients' online booking and travel experience.
To conduct our business according to the highest level of ethics.
To ensure that our clients get the best value, quality and satisfaction from using our services.
To maintain a management culture that is action oriented, always flexible and never bureaucratic.
To continue to train ourselves and our travel advisor so that the service we give will be more and more intellectually performed.
To be the most efficient in everything that we do.
Our clients happiness when they have chosen to use our services is our genuine concern.

VISION
Our company's vision is to become one stop travel solutions provider which aims to continuously grow across borders, in products and services, and always putting the customer's delight at first place.
Our goal is to become a trusted client advisor, a company that can be counted on for insight; a commitment to work with you in developing strategic business plans and tactics designed to give you the best value addition and service, which can be availed of in the travel Industry.